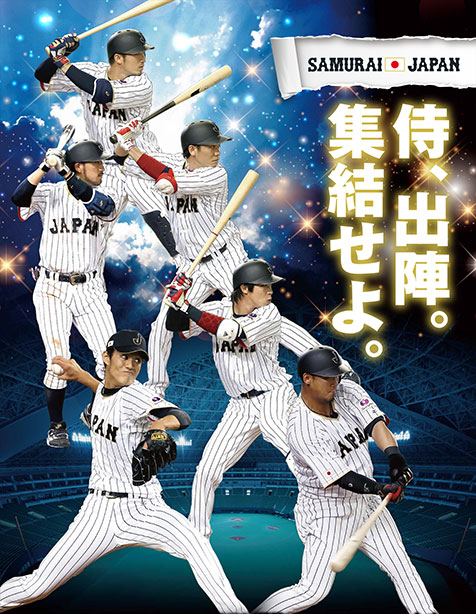 SAMURAI JAPAN Send-off Match vs. CPBL selection Chinese Taipei Tuesday, February 28 19:00 Wednesday, March 1 19:00 Fukuoka Yahuoku! Dome

The time has come when exciting games begin toward No.1 in the world for the first time in 8 years.
For not only players but also fans, mascots and cheerleaders…
We've set up send-off matches that all people who are involved in and loved baseball are excited by.
All people who gather at Fukuoka Yahuoku Dome on these days are "Japan National Team!"
Let's bring enthusiasm to the stadium so SAMURAI JAPAN will become No.1 in the world!