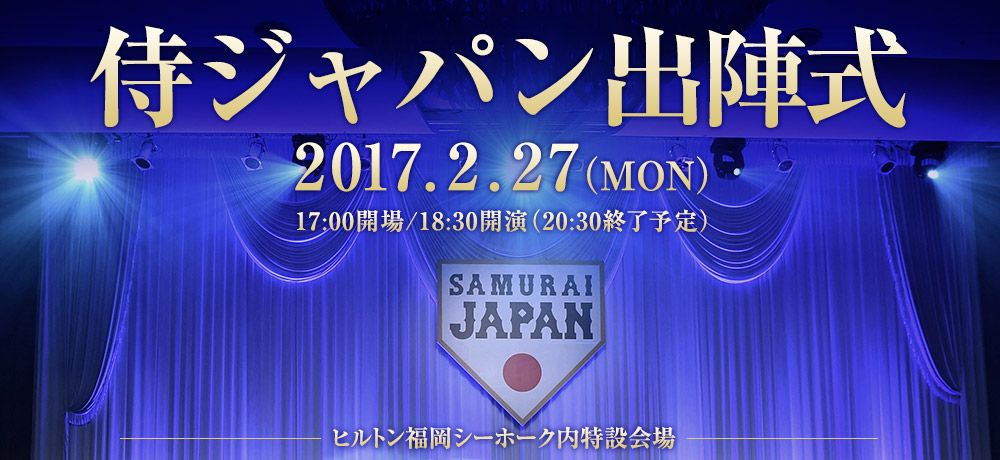 "Ticket with SAMURAI JAPAN Kickoff Ceremony Admission" is necessary to participate.
Manager Hiroki Kokubo, coach, SAMURAI JAPAN Send-off Match Players go on the platform
A talk show will be held with manager Kokubo and players who play SAMURAI JAPAN Send-off Matches talking about their current feelings and enthusiasm!
※They will be on stage approximately from 19:00 to 19:30.
※MLB players are not going to participate.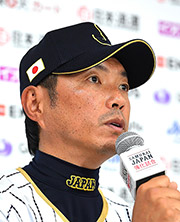 Samurai Japan Ambassador Norihiro Akahoshi joins
A special talk event with Samurai Japan Ambassador Norihiro Akahoshi "SAMURAI JAPAN: Prospects of the games" will be held!
He will cut to the heart of how SAMURAI JAPAN should play.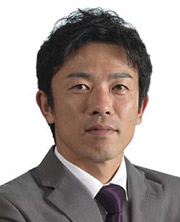 Great Lotteries
Lotteries will be held, and winners get balls on which players players write their autographs on stage
and gorgeous prizes including rights to take photos with mascots of baseball teams.
12 baseball teams mascot comes up
Mascots of 12 baseball teams get together for SAMURAI JAPAN fans in Fukuoka!
They will send cheers to SAMURAI JAPAN playing against teams in the world from the next day.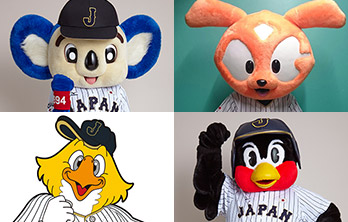 Cheerleaders of baseball teams perform dance
To send off SAMURAI JAPAN going for the No.1 in the world,
cheerleaders from baseball teams formed "Japan National Team" !
They will perform "the best dance in Japan" bringing excitement to the event site.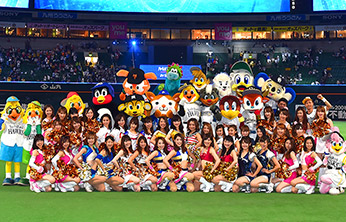 ※Photograph is for illustration purposes, taken at "2016 Mazda All-Star Game"
orumaito, Yoshida, Kyn meat man, vendor Japan National Team, tamabe e, false Japan come up
All Might in "My Hero Academia," Yoshida in "Secret Society Eagle Talon" and Kinnikuman in "Ultimate Muscle" who are all corroborating with the send-off match will come to the event site. "Japan National Vendor Team" which was formed specifically for the send-off match as "Flowers in the stands" , SAMURAI JAPAN official mascot "Support Samurai Tamabe" and SAMURAI JAPAN unofficial cheering squad "Fake Japan" will also participate.